About Us
Destination Rwanda was founded by a Rwandan and an American who are both passionate about delivering once-in-a-lifetime experiences to tourists all around the globe. We want to offer everyone – of every age, ability, and comfort level – the opportunity to experience the wonders of Rwanda.
Destination Rwanda is committed to sustainable tourism. Our tours support local businesses and we give back a percentage of our profits to organizations dedicated to conservation efforts and genocide survivors. Traveling with Destination Rwanda means your presence and money will have a positive impact on local communities.
Our staff are local to Rwanda, fluent in English and French, and have decades of experience in tourism. Destination Rwanda gorilla trek tours and safaris are rated number one in Rwanda – whether you seek standard comfort or the ultimate in luxury experiences.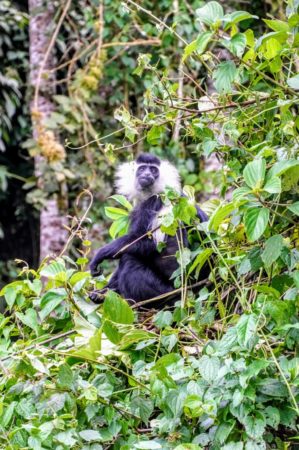 our Mission
At Destination Rwanda tours you are our guest. We welcome you to Rwanda and care for you every step of your journey. We take care of the details so that you, our guest, can fully relax and enjoy the experiences that await you. Whether you are traveling for adventure, cultural interactions, or just to escape for a bit, we are here to make every minute memorable.
Responsible tourism
We practice environmental conservation and preservation of local communities. Our business is staffed with Rwandans, and the hotels, restaurants, and attractions we visit are Rwandan owned unless specified in the itinerary. In the case of foreign owned organizations, we ensure they are supporting and empowering local communities.